June 07, 21
Global Coach Sales Helps Patten Tours and Charters Get Back on the Road!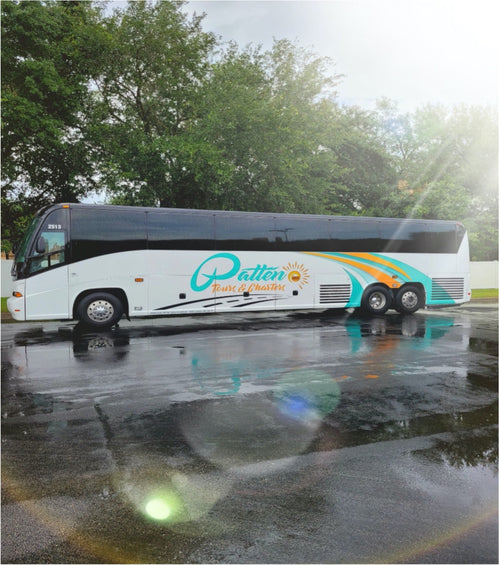 Gary Patten Jr. founded Patten Tours and Charters in February of 2019 along with this wife, Jennifer. Prior to founding Patten Tours and Charters, Gary spent 10 years in law enforcement as both a Correctional Officer and a Deputy Sheriff. Gary's dad, Gary Sr., drove charter buses since the early 90's, and he also owned and operated a small charter bus company, which is where Gary Jr. got his passion and love for the motorcoach industry. Like most of the world, Patten Tours and Charters suffered greatly due to the Covid-19 Pandemic, but they were able to barely squeeze by due to the help of friends and family.
At the beginning of 2021, things began to move in a positive direction for Patten Tours and Charters. On their quest to expand their fleet, PT&C chose our company, Global Coach Sales, for their coach needs. Gary Jr. met with our sales reps and created a bond and a business relationship in which we hope will continue for years to come. After visiting our Nashville location, Gary Jr. decided on a beautiful 2010 MCI J4500. Patten Tours and Charters will be opening in Atlanta, Georgia and can be found at their website, www.pattentoursandcharters.com, and their contact number is 678-758-8563.